Located at the center of Las Vegas entertainment, the Aria Hotel and Casino is the perfect place for stunning views of the Strip and five-star service. They also focus on sustainability and well-being during your stay, which includes providing you with world-class dining options. At the Aria, fine dining, upscale casual, relaxed casual, and quick eats are just a few steps away.
Before we get started with our list, I'll share a pro-tip. The Aria is a part of MGM Resorts, so if you're an MGM Rewards member, you can earn points for dining. Membership is free. You can even pay for your meal or part of it if you have enough points. You can find more information here at MGM Resorts – MGM Rewards.
Restaurants in the Aria:
There are various things to contemplate when deciding where to eat at the Aria. I sorted your options into categories based on their prominent features and dining style. The groupings should make the decision more manageable for you.
Fine Dining Restaurants in the Aria
Las Vegas is known for out-of-this-world fine dining, and at the Aria, you can experience it firsthand. The following restaurants show you what exceptional service and top-quality cuisine are all about. They are perfect for date nights, celebrations, and a formal evening out.
Carbone
Created by Mario Carbone, Rich Torrisi, and Jeff Zalaznick, Carbone highlights timeless Italian cuisine from the mid-20th century. This celebrated concept showcases the glamor and tableside service associated with the era, bringing you an unforgettable night out.
The New York-inspired cuisine at Carbone features elevated classics with modern appeal. Their most famous dishes include the iconic Veal Parmesan, Spicy Rigatoni Vodka, a variety of fresh seafood cocktails, and their rum cart featuring rare options from around the world.
The elegant and classic decor, accompanied by stunning light fixtures, sets the mood for almost any occasion. Great for groups and romantic dinners for two, this restaurant contains two private dining rooms, bar seating, and a main dining room open daily for dinner.
Jean Georges Steakhouse
At this fine dining restaurant, World-renowned Chef Jean-Georges Vongerichten offers you a traditional steakhouse paired with eye-catching presentations and tableside carving. They use the highest quality ingredients and are open for dinner daily.
Jean Georges Steakhouse is known for premium beef in dozens of cuts. Their menu features A5 Certified Kobe, Japanese-certified F1 Wagyu, Chilean Sea Bass, innovative sides, homemade sauces, and more. They use a wood-burning grill with mesquite, pear, and apricot wood to create unique flavors. You can also enjoy their extensive list of wines, spirits, specialty cocktails, and beers.
This restaurant's dark, sophisticated decor and understated lighting create an upscale atmosphere. They have versatile seating options, including a 12-seat Chef's table and private dining for a more exclusive experience.
Blossom
Chef Chi Kwun Choi brings authentic Beijing and Hong Kong dishes to the Aria at Blossom. They serve classic and cutting-edge Chinese cuisine that is great for sharing in a lively atmosphere.
The 100-dish lineup of gourmet eats at Blossom easily accommodates varying preferences. Their menu contains all the authentic appetizers, soups, noodles, and meat selections you love. However, they are known for their Peking Duck, prepared tableside, and their Maine Lobster kept in one of their live seafood tanks.
This restaurant has a formal yet laid-back vibe. The Chinese-style paneling and elegant table settings form an inviting atmosphere for friends and groups. They also offer two VIP rooms designed for private dining.
Read our complete review of Blossom Restaurant.
Upscale Casual Dining at the Aria
The following restaurants fit the bill when you want elevated cuisine in a slightly less formal setting. They have a somewhat livelier backdrop than a fine dining option but still offer delectable eats amidst an upscale atmosphere. Business casual attire is strongly recommended.
CATCH
Loved by Los Angeles and New York City celebrities, CATCH has a new home at the Aria. A stunning entrance with twinkling lights and hanging greenery leads you into a setting with lush plant life and trees. A photo-worthy rose wall also complements the elevated decor. It is the perfect backdrop for meeting friends, enjoying food, and staying to party.
At dinnertime, Asian-influenced seafood, sushi, and steak make this restaurant a crowd favorite. Their signature CATCH Roll is torched at your table, lending a bit of showmanship to your meal. Their other highlighted dishes include Lobster Mac & Cheese, Hit Me Chocolate Cake, and other delicious desserts.
CATCH is also open for brunch on Saturday and Sunday, where you'll find scrumptious dishes like Cinnamon Roll Pancakes. You can also enjoy a menu of fine wines, spirits, and cocktails anytime.
Read our complete review of CATCH Restaurant.
Bardot Brasserie
Chef Michael Mina is well known for his collection of 30+ restaurants, and Bardot Brasserie is one reason why. It offers classic French cuisine with a distinct twist and boasts an array of accolades for its outstanding quality.
Designed to have the appeal of a 1920s French cafe along the Champs-Élysées, this eatery draws you in with style and class. They are open for lunch and dinner five days a week, brunch on the weekends, and have a daily happy hour.
Highlighting iconic French comfort food, the menu is rich and flavorful. It contains favorites like cheese plates, seafood, and escargot. Still, the specialties are the Bardot Wellington and the decadent Chocolate Grand Macaron.
To complement the food, this cafe features an array of Old World and New World wines, unique cocktails, and European beers. They also have a large private dining room option for groups.
Julian Serrano Tapas
Chef Julian Serrano, a two-time Prestigious James Beard Foundation Award recipient, interprets his native Spanish cuisine at this business casual restaurant. Suppose you desire small plates that are great for sharing with friends and family. In that case, Julian Serrano Tapas is my top recommendation.
Inside, you will find elegant and airy decor with unique design features. They are open for dinner daily and lunch Friday through Sunday. A Flamenco soloist also provides live entertainment on Friday and Saturday nights, adding to the vibrant atmosphere.
The menu here contains classic and adventurous food options with big flavors. House favorites include various Paella and Ceviche options, charcuterie, and sangria that brews for three days.
Javier's
Open from 11:30 AM until midnight daily, Javier's serves Mexican classics in a visually spectacular environment. You may come for the food, but make sure to take advantage of the fresh shaken margaritas and their list of the world's finest tequilas, which pair excellently with your meal.
The cuisine at Javier's is prepared fresh from the finest ingredients, including their signature house ceviches. You'll find steak, enchiladas, tacos, chili rellenos, sustainable seafood specialties, and more on the menu. If you can't decide, try a combination platter.
Aside from food, this restaurant has an intriguing ambiance with distinctive architectural elements like chainsaw wood carvings set against black booths and contrasting white walls. They also have a group or private dining room option.
Read our complete review of Javier's Restaurant.
Casual Sit-Down Restaurants at the Aria Resort
If you want to avoid a dress code, try out one of Aria's casual sit-down dining options. They still allow you to experience exceptional service but in a more relaxed setting. The following eateries are also great for gathering with friends and families.
Din Tai Fung
Din Tai Fung is an esteemed Taiwanese spot with a new home in Las Vegas. They serve Pan-Asian cuisine with a focus on artistry and handcrafted delights. They even offer you a front-row view of the preparation process in portions of the kitchen.
Steamed dumplings, buns, wontons, and noodles steal the show at Din Tai Fung. Make sure to try their original favorite, Xiao Long Bao, stuffed with Kurobuto pork and constructed with 18 folds. Their signature Shanghainese-style Fried Pork Chop is another house favorite you can add to various dishes.
The light and airy Asian decor of this restaurant is great for groups, sharing, and dates during lunch or dinner. They also have a full bar menu with sake, specialty cocktails, and spirits.
Read our complete review of Din Tai Fung Restaurant.
Lemongrass
Serving authentic fare as well as modern creations, Lemongrass takes you on a culinary tour of Thailand. Amidst silk-factory-inspired decor with dark colors and light wood, you can casually enjoy daring flavors.
The menu is full of familiar dishes like Pad Thai and Singapore Noodles, all made from quality ingredients. If you're feeling more adventurous, the Chef's special Green Curry Maine Lobster will not disappoint. You also get to choose your spice level so people of all tastes can enjoy.
For refreshments, sake, specialty cocktails, wine, beer, and a collection of tasty non-alcoholic drinks like a Fresh Coconut are available. Stop by for dinner in their lounge, dining room, or one of their two private dining rooms.
Read our complete review of Lemongrass Thai Restaurant.
Salt & Ivy
Offering breakfast and lunch until 2 PM, Salt & Ivy has a relaxed setting ideal for starting your day. It has a light, airy decor and gives you the option for both indoor and outdoor seating.
You'll find breakfast classics and elevated American fare at this cafe and patio bar. Highlighted menu items include Chilaquiles, and a Dutch Baby Pancake served in a cast-iron skillet. They also have many healthy and vegetarian options, making them an excellent pick for all preferences.
The bold flavors of this eatery carry over to their drinks as well. They serve fresh pour-over coffees, juices, and handcrafted cocktails. I recommend enjoying a beverage on their patio overlooking the pool deck.
Moneyline Pizza & Bar
Handcrafted pies and sports bar bites create the menu at Moneyline Pizza & Bar. They have a warm and inviting decor with many TVs, making it a fantastic place to enjoy a live sporting event.
As the name suggests, pizza is the preferred dish at this restaurant. You can build your own or select one of their specialty topping combinations, all of which are packed with fresh flavors. They also feature tasty appetizers like Garlic Knots and an expansive list of craft beers and wines.
In addition to seating, this eatery has a slice counter open late, so you can grab something to go. The main dining area is open for lunch and dinner.
Quick Eats – Drinks – Coffee – Desserts
This grouping of eateries is ideal if you are looking for a quick snack, drink, coffee, or something sweet. These walk-up-style counters serve food to go and also offer limited seating. Either way, they've got you covered when you don't want to make an extended stop.
Posh Burger
A few steps from the poker lounge, Posh Burger is an excellent breakfast, lunch, and dinner option. They serve breakfast sandwiches, chicken sandwiches, burgers with elevated toppings, and more. Their social and energetic atmosphere is also open late on the weekends.
ARIA Patisserie
Open early, ARIA Patisserie is the perfect spot for perfectly brewed coffee in the morning. Their bakery menu also contains delicious pastries, sandwiches, salads, gelato, and other selections making it a great place for a light lunch or snack throughout the day. You can also order a custom cake to celebrate a special occasion.
Pressed Juicery
With a focus on wellness, Pressed Juicery offers high-nutrition, tasty drinks. Their cold-pressed extraction method ensures maximum vitamin and mineral preservation for optimal results. It is open all day, making it a great place to refuel and replenish on the go.
Starbucks
As you would expect, you can find espresso, coffee drinks, premium teas, flavorful snacks, and treats at Starbucks. Stop by between 6 AM and 8 PM to satisfy your caffeine and edible cravings.
Proper Eats Food Hall
With an eclectic collection of food shops from around the world and a few concepts only found in Las Vegas, The Proper Eats Food Hall can satisfy any dietary preferences. Multiple seating options, high-definition TVs around a lively bar, and an energetic atmosphere accompany the unique culinary experiences.
Laughing Buddha Ramen
Emphasizing traditional Japanese fare, Laughing Buddha Ramen is ideal for grabbing something warm and filling. They are known for their delectable broths and ramen noodles, but they also make delicious bao buns. Stop by for lunch or dinner daily.
Easy Donuts
Easy Donuts is a captivating donut and coffee shop offering fresh brews, teas, light bites, and sweet treats. They are open early until late afternoon. A speakeasy-style bar is also tucked behind the location when you are ready for a cocktail.
Seoul Bird
Created by Andrew Hales and Judy Joo, Seoul Bird makes delectable Korean street food focused on flavorful, high-quality chicken. Famous in London, stop by to try their Signature Seoul Chicken Sandwich and brewed Yuzu green tea. They are open for lunch and dinner, and their Korean flavors will surely hit the spot.
Shalom Y'All
If you are in the mood for soft, fresh baked pita, grilled kebabs, falafel, shawarmas, or warm hummus, Shalom Y'All shouldn't be missed. Their Mediterranean-centered food is prepared with a focus on love and respect and is excellent for various dietary needs.
Pizzaoki
Brought to you by Grammy-nominated DJ/producer/artist Steve Aoki, Pizzaoki serves New York-style pizza. The menu is inspired by traditional Italian pizzas with fine ingredients and also features salads. They are the perfect spot to grab a slice for lunch or dinner.
Wexler's Deli
A Los Angeles staple, Wexler's Deli is now open for breakfast and lunch in the Aria. They offer classic Jewish deli food, including bagels and sandwiches made from quality ingredients. This eatery house cures, smokes, and hand slices their lox and pastrami.
Egghead
Originally from Manhattan, Egghead puts a modern twist on standard breakfast fare. Their menu contains egg-centric sandwiches, hash browns, and breakfast drinks. The TAO Group Hospitality created the concept, so you know you can expect quality.
Temaki Bar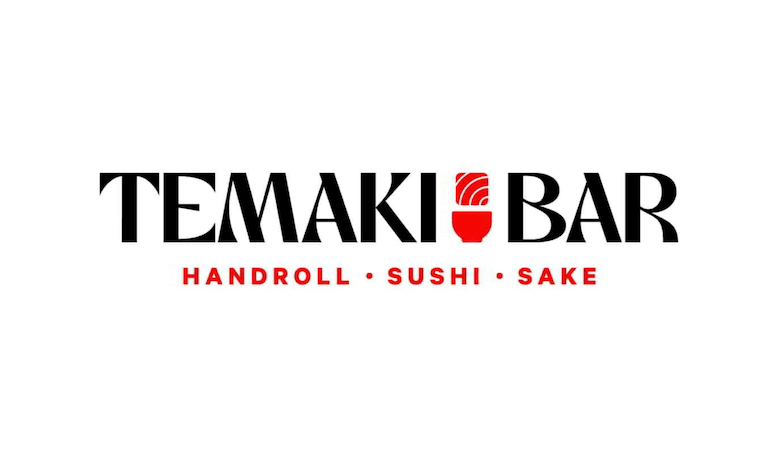 Open for lunch until late at night, Temaki Bar features made-to-order hand rolls, nigiri sushi, sake, and a couple of shared plates. Dishes are prepared counter-side and can be enjoyed within seconds of completion. Like the original San Diego location, this eatery uses the freshest seafood ingredients.
Lola's Burgers
At Lola's Burgers, premium beef and mouth-watering flavors are the name of the game. They utilize recipes dating back as far as 1964 to create their three classic backyard-style burgers. You can also get fries, onion rings, or an Impossible burger patty here from lunch until late at night.
Conclusion
The Aria Hotel and Casino nourishes your well-being with world-class accommodations and dining delights. It is unlikely you'll be able to try all of their restaurants on your first trip, but the ones you visit are sure to fulfill your Las Vegas expectations. I hope this guide was helpful, and thanks for checking us out here at the Las Vegas Report!